Following the inclusion and enthusiasm of the 2021 Adaptive Open, CrossFit HQ has announced that it will crown the Fittest Adaptive Athletes on Earth at the 2021 NOBULL Games later this year.
Out of the eight original adaptive divisions in the Open, three have been chosen to represent the community in this years CrossFit Games. These are:
The top five men and women from each Adaptive Open category will be invited to compete in Madison closer to the date.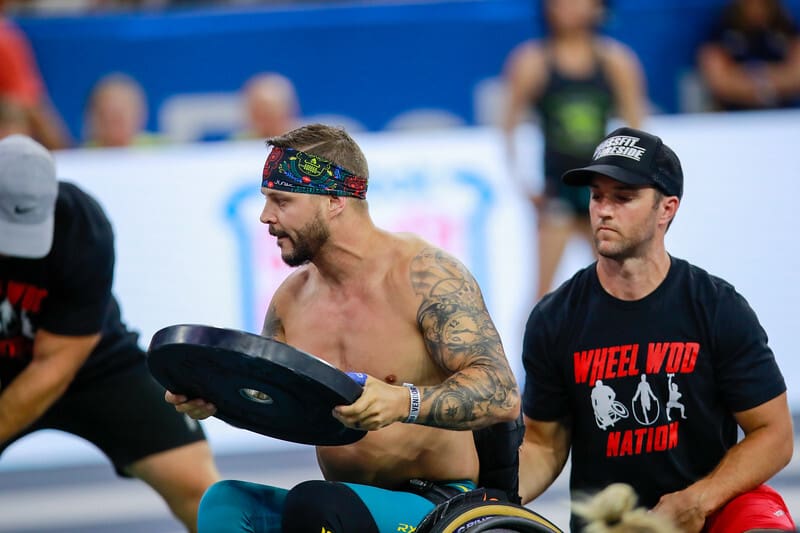 Working with the Adaptive Training Academy to finalise Open results, the 30 athletes will likely include well known US athletes Logan Aldridge and Casey Acree, and the only non-American in the women's neuromuscular division Letchen du Plessis.
In their official statement, CrossFit said that these three divisions were chosen based on participation numbers and community feedback.
Keeping with the continental format of the 2021 season, the three adaptive divisions were determined based on Open participation. The upper extremity, lower extremity, and neuromuscular divisions each had approximately 100 participants, topping participation numbers across the rest of the divisions. Based on participation numbers in each division and community feedback, CrossFit is thrilled to invite the top five men and women in each of the three divisions.
Furthermore, CrossFit have all but confirmed that the 2021 Adaptive Open wasn't a one-off, and further adaptive divisions may be added to the Games in future if there is higher participation numbers in all eight categories.
As with the newly implemented 65+ Masters Division, there is potential for additional adaptive divisions to be invited to future Games competitions, based on annual registration thresholds. Adaptive athletes' Open participation will be reassessed yearly, and more participation means a higher chance of representation at all levels of CrossFit competition. 
The decision to include adaptive athletes in the Games is a huge step forward for inclusion not just in CrossFit, but competitive sport in general.
Read More: The Full Story: How the Adaptive CrossFit Open Came to Be
Image Sources
IMG_9321: Adaptive Training Academy